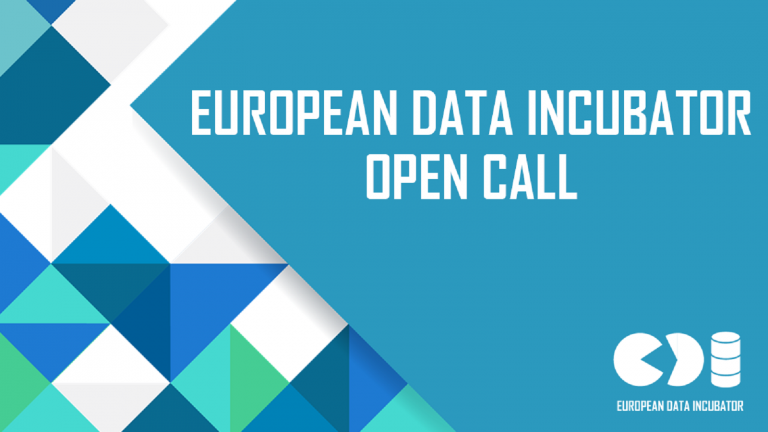 © EDI - European Data Incubator
Are you a Big Data startup?
Join the EDI programme and get up to €100K, a dedicated mentor and work side-by-side with a large corporate!
The European Data Incubator (EDI) is an incubation programme, run by 20 partners across Europe.
It gives startups and SMEs the chance to grow their business as they solve a real-life challenge set by a major European corporate, with the help of up to €100K equity-free funding and a dedicated coach.
The programme takes startups through 3 intense phases of growth over eight months, from August 2020 - April 2021, with a combination of online sessions and physical meetings in Bilbao and Berlin.
"The EDI programme gives you the right tools to enable you to transform your vision into a product"
Aindo
"EDI is the must-to-attend acceleration program, which provides data (to build solution), visibility (to attract customers and investors) and money (to finance the company)"
Tvarit
© EDI - European Data Incubator
EDIncubator's Round 2 Top 18 Startups | February 2020
How does it work?
Interested startups and SMEs will solve a challenge during the incubation programme. This year's open call allows for 3 types of application tracks:
Ready-made: A 'ready-made' challenge pre-set by EDI, with options by large corporates in the fields of IoT, transport, sports, gaming, media, energy and the environment, fraud detection, smart cities, retail, and finance.
Half and half: Bring your own challenge, but you must solve it using one EDI data set and combine it with another EDI set or with one external data set.
Free choice: You are free to propose your own challenge, and solve it working with your own data provider and external data sets.
Is your big data startup ready to grow? Apply here. Deadline Wednesday 17 June, 12:00 (noon) CEST
Reserve your place at the EDI WEBINAR to find out more Online webinar on the 1st of June 13:00 CEST