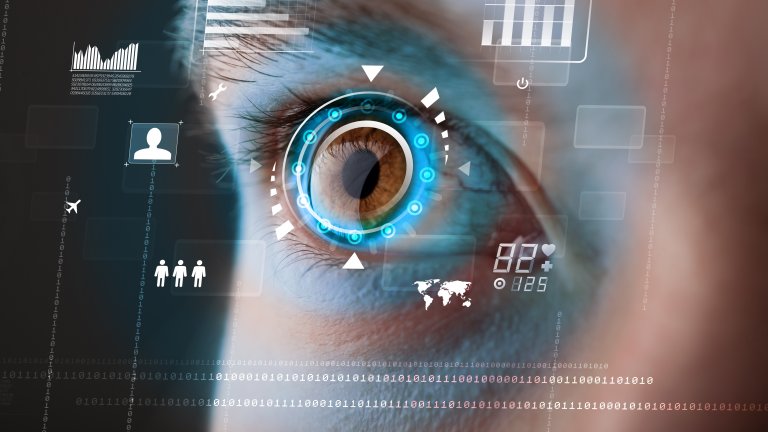 © ra2studio | Fotolia
Photonics
Key future technologies
The cross-state Cluster Optics and Photonics was developed in the framework of the innovation strategy of Berlin and Brandenburg, innoBB, with the goal of making it easier for businesses and research institutes to access resources such as knowledge or funds on the local and also on the international level.
The goal is to foster innovation and cooperation among businesses and research institutes, which would result in a strengthening of the competitiveness through smart, sustainable and integrated growth.
The areas "Optical Technologies" and "Microsystems Technology" of the Cluster Optics and Photonics rank among the most important key technologies of the 21st century and they also belong to the five "Key Enabling Technologies (KET)" at the European level.
With its currently 115 institutional members, OpTecBB is the largest network for optical technologies and microsystems technology in all of Germany; jointly with Brandenburg Invest and Berlin Partner it is in charge of the Cluster management; in addition, it provides the Cluster spokesperson, who acts as a representative of the fields of optics, photonics and microsystems technology.
Used in a diverse way
The manifold array of expertise of the numerous businesses and research institutes turns the region Berlin and Brandenburg into one of the world's leading locations of the sector. At the same time, optics and microsystems technology serve as a link between different technologies and therefore often form the basis for innovative products and services, for example in the fields of medicine or communications technology. In order to further promote these new developments, six so-called fields of action have been identified, namely:
Laser technology
Light technology
Photonics for communications and sensor technology
Optical analysis
Biomedical optics and ophthalmic optics
Microsystems technology
Between tradition & modernity
Optical Technologies from Berlin and Brandenburg look back at a long tradition; the sector's origins date back to the 19th century and to this day it has been an important economic sector of the region. Microsystems Technology, on the other hand, is a relatively young economic sector, which epitomises the demands of global competition vis-à-vis innovative products that have to be smaller, more effective and cheaper. By joining Optical Technologies and Microsystems Technology within the Cluster Optics and Photonics, the states Berlin and Brandenburg combine tradition and modernity. In doing so, they establish the basis for the sustainable development of regional businesses and create new workplaces in this sector, which boasts numerous application areas.
The region's competitive edge
The Cluster Optics and Photonics in Berlin and Brandenburg stands out mainly thanks to its strong scientific basis and the large number of specialised small and medium-sized businesses with a broad array of expertise. This creates ideal conditions for a lively interaction between the scientific and industrial communities and, at the same time, is a driver for innovation in other sectors. The very dynamic developments turn the capital region into one of the worldwide leading locations. This fact is being highlighted by the over 4,000 newly created workplaces in this industrial sector in the course of the past 10 years as well as by the average annual turnover growth of 8%, by its export share of 68% and its R&D share of almost 17%.
The innovative core of the Cluster consists of 390 technology businesses (298 in Berlin and 92 in Brandenburg) as well as 10 higher education institutions and 26 extramural research institutes, of which 11 are located in Brandenburg and 25 in Berlin. This core employs 16,600 persons, which is a record number when compared to its international counterparts.
International impact
The large interest of international entrepreneurs and scientists in Optical Technologies and Microsystems Technology made in Berlin-Brandenburg increasingly also reflects itself in events, projects and collaborations in the Cluster: since 2017 the international congress exhibition for optical technologies "Photonics Days Berlin-Brandenburg" has been showcasing the region and attracting a broad international scientific and industrial audience.
Another important step towards strengthening the supra-regional innovation capabilities of the capital region in the field of optics and photonics has been taken through the partnership between the two optics regions Berlin-Brandenburg and Warsaw, which is growing stronger.
Mit aktuell 115 institutionellen Mitgliedern vertritt das bundesweit größte Netzwerk für optische Technologien und Mikrosystemtechnik | OpTecBB gemeinsam mit der Wirtschaftsförderung Brandenburg und Berlin Partner das Clustermanagement und stellt den Clustersprecher als Repräsentanten der Optik, Photonik und Mikrosystemtechnik.
Vielseitig eingesetzt
Mit ihrem vielfältigen Kompetenzspektrum machen die zahlreichen Unternehmen und Forschungseinrichtungen die Region Berlin Brandenburg zu einem der weltweit führenden Branchenstandorte. Dabei bilden die Optik und Mikrosystemtechnik (gerade in ihrer Funktion) als Schnittstelle zwischen verschiedenen Technologien häufig die Grundlage für innovative Produkte und Dienstleistungen, etwa in den Bereichen Medizin oder Kommunikationstechnik. Um diese Entwicklungen weiter voranzutreiben, wurden sechs sogenannte Handlungsfelder identifiziert:
Lasertechnik
Lichttechnik
Photonik für Kommunikation und Sensorik
Optische Analytik
Biomedizinische Optik und Augenoptik
Mikrosystemtechnik
Zwischen Tradition & Moderne
Optische Technologien aus Berlin Brandenburg haben eine lange Tradition, deren Wurzeln bis ins 19. Jahrhundert zurückreichen und noch heute einen bedeutenden Wirtschaftszweig in der Region darstellen. Die Mikrosystemtechnik hingegen ist ein relativ junger Wirtschaftszweig, welcher sinnbildlich für die Anforderungen des globalen Wettbewerbs an innovative Produkte steht: kleiner, leistungsfähiger und kostengünstiger. So vereint Berlin Brandenburg im Cluster Optik und Photonik mit den Optischen Technologien und der Mikrosystemtechnik Tradition und Moderne und schafft auf diese Weise die Grundlage für die nachhaltige Entwicklung der regionalen Unternehmen und die Entstehung neuer Arbeitsplätze in der Branche und ihren zahlreichen Anwendungsgebieten.
Alleinstellungsmerkmal im Wettbewerb der Regionen
Das Optik Cluster und Photonik in Berlin Brandenburg zeichnet sich insbesondere durch die starke wissenschaftliche Basis und die hohe Anzahl spezialisierter, kleiner und mittlere Unternehmen mit breitgefächertem Know-how aus. Dies schafft ideale Voraussetzungen für den wechselseitigen Transfer zwischen Wissenschaft und Industrie und ist gleichzeitig Treiber für Innovationen in anderen Branchen. Die sehr dynamische Entwicklung macht die Hauptstadtregion zu einem der weltweit führenden Standorte. Dies unterstreichen die in den letzten 10 Jahren über 4.000 neu geschaffenen Industriearbeitsplätze, das jährliche Umsatzwachstum von durchschnittlich 8%, der Exportanteil von 68% sowie der F&E-Anteil von knapp 17% am Gesamtumsatz.
Den innovativen Kern des Clusters stellen 390 Technologieunternehmen (298 in Berlin und 92 in Brandenburg) sowie 10 Hochschulen und 26 außeruniversitäre Forschungseinrichtungen, davon insgesamt 11 in Brandenburg und 25 in Berlin. In diesem Kern arbeiten 16.600 Beschäftigte – ein Spitzenwert im internationalen Vergleich.
Internationale Ausstrahlung
Das große Interesse internationaler Unternehmer und Wissenschaftler an Optischen Technologien und Mikrosystemtechnik made in Berlin-Brandenburg zeigt sich auch zunehmend in Veranstaltungen, Projekten und Kooperationen im Cluster: Als Schaufenster der Region ziehen seit 2017 die Photonik Tage Berlin-Brandenburg als internationale Kongressmesse für optische Technologien ein breites internationales Publikum aus Wissenschaft und Industrie an.
Einen wichtigen Schritt für die überregionale Innovationsfähigkeit der Hauptstadtregion im Bereich Optik und Photonik stellt außerdem die verstärkte Partnerschaft zwischen den beiden Optikregionen Berlin-Brandenburg und Warschau dar.