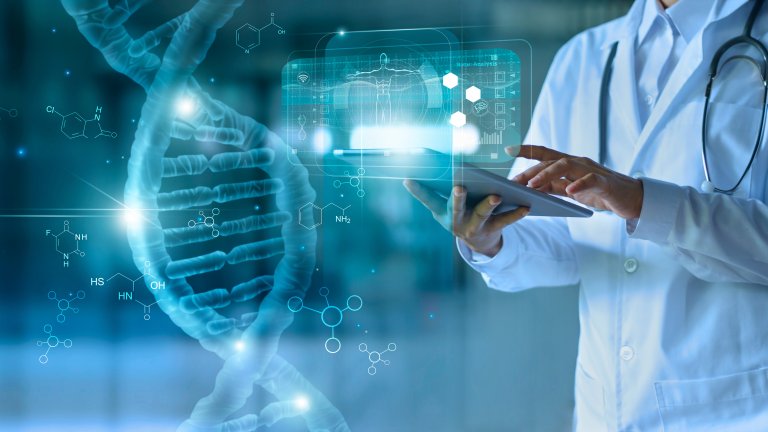 © ipopba | Adobe Stock
Healthcare Industries
The German capital region Berlin-Brandenburg is an international leading location as regards the fields of healthcare industries, healthcare provision and life sciences. Global market leaders, renowned scientists, first-class clinics, innovative start-ups and specialised skilled-employees from all around the world are present and working together on a daily basis in order to deliver top-level services and products for the regional and global healthcare market.
More than 500 businesses from the fields of biotechnology, pharmaceuticals and medical technology benefit from the outstanding scientific environment, the vast clinical research expertise and the proximity to decision makers from the areas of politics and healthcare. This holds true for important global companies, such as Bayer, B. Braun, Berlin-Chemie, Biotronik, Eckert & Ziegler, Pfizer, Sanofi, Takeda and Thermo Fisher, as well as for the many small and mid-tier businesses of the healthcare industries.
The Cluster management HealthCapital supports and connects important players from the areas of economy, science, care and politics. It is the Cluster management's task to implement the Master Plan Health Region by the State Governments of Berlin and Brandenburg and to further enhance the region as an internationally leading centre of healthcare industries and life sciences.
An honorary Cluster spokesperson and bodies of experts provide advice on the strategic orientation and act as representatives of the Cluster. In charge of the joint Cluster management are Brandenburg Invest and Berlin Partner for Business and Technology.