© HS2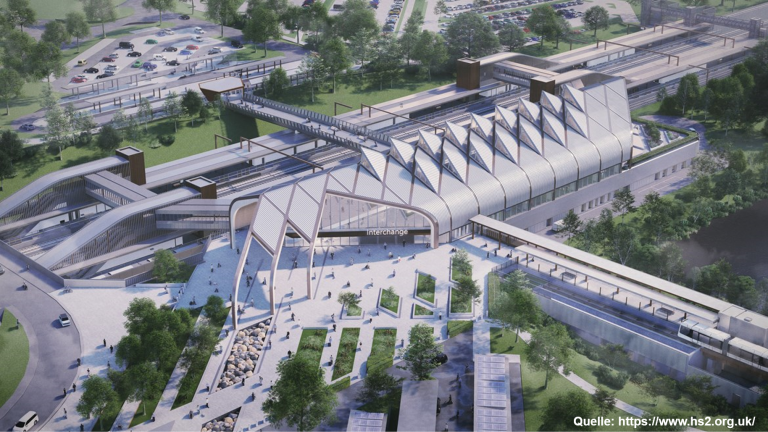 10. September 2020
10:30 AM – 12:00 PM
High Speed 2, HS2 for short, is the name of an exciting major project in the United Kingdom. The ultramodern high-speed line between London and Birmingham, the construction costs of which are estimated at around 106 billion British pounds, is expected to go into operation from 2028. HS2 plays a key role in the future of low-carbon transport in the UK.
The high-speed rail link will also provide much needed rail capacity across the country and is a key component of rail projects in the North and Midlands - helping to reduce disparities in the British economy.
Against this background, the German Railway Industry Association (VDB) in cooperation with West Midlands Growth Company and HS2 is organizing an online seminar entitled "High Speed 2 - Opportunities for the Railway Industry in Germany".
Cooperation opportunities for the railroad industry in Germany
The aim of the event is to present the HS2 project and investment opportunities in the West Midlands region. In a joint discussion, opportunities for cooperation with the railroad industry in Germany will be identified.
Notes
The participation is free of charge. You will receive the dial-in data after your registration promptly after the event. The online seminar will be held in English.
Registration
If you are interested, please register by e-mail to Silvana Vogel at vogel@bahnindustrie.info by September 3, 2020.