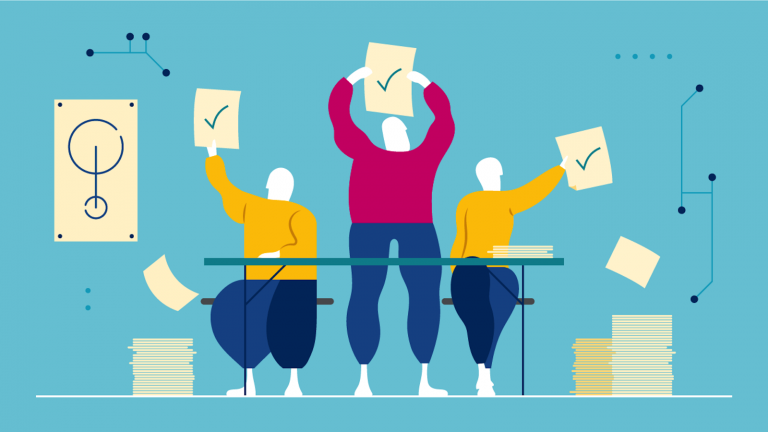 © Denkfabrik Digitale Arbeitsgesellschaft | BMAS
Idea Contest | Working together to create AI
Good ideas, different knowledge and experience and the will to work together to advance our society - all this must come together to make artificial intelligence "our" AI. A platform is open to all who want to make AI technologies available for societal and social progress. Submit ideas by 15th November!
This platform is open to anyone who is interested in leveraging AI for the benefit of societal and social progress: people who know how AI works, people who know how it can be used and how it is programmed, people who have an idea of how all the knowledge waiting in its many, many databases can improve the lives and work of numerous individuals.
Whether you are a programmer or involved in a start-up, a company, an association, an organisation, municipal administration or a research institute: register and contribute your thoughts! This platform will help you find exactly the people you're looking for to help realise your idea successfully.
Turn your idea into a collaboration: register and be a part of our first idea contest 'AI is what we make it!'
Prize money
The prize money for the ideas competition is initially 20,000 Euros. In the case of collaborative projects (municipality + start-up) that are oriented towards the common good, the BMAS can provide support of up to 250,000 Euros.
Submission deadline
The closing date for the first round of the ideas competition is 15th November 2020.