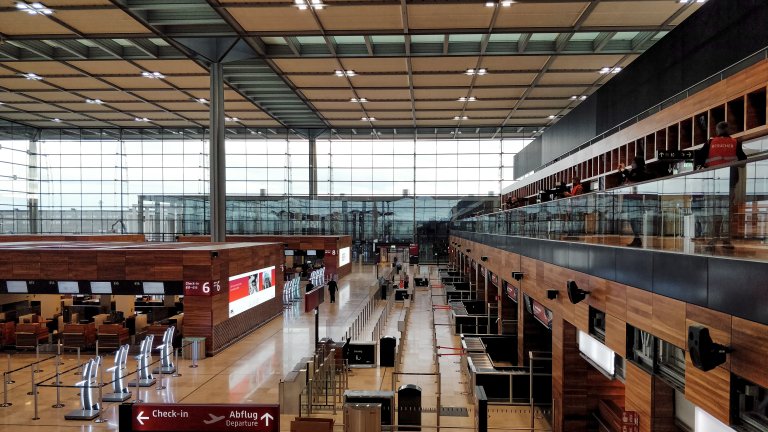 Special Newsletter: Opening of the new BER airport
The time has come - Berlin Brandenburg Willy Brandt Airport (BER) was opened on October 31, 2020. Dedicated to the BER opening, the Team of the Airport Region Berlin Brandenburg has published a special newsletter.
The newsletter informs you about the Airport Region's potential as a business location, transport connections and future developments at BER. Apart from that you can find an exclusive interview with Prof. Dr.-Ing. Engelbert Lütke Daldrup, the airport operator's CEO, about the journey to the opening as well as the economic importance of the new airport BER for the entire capital region.
The Airport Region Berlin Brandenburg is a cooperation between the two business development agencies of Berlin and Brandenburg. The Airport Region Team, located directly on the site of the BER, is the first point of contact for companies interested in settling in the airport region and supports them in close cooperation with the respective industry experts of the business development agencies in implementing their investment projects.